You can edit your project properties as it's displayed in the picture below. You can also add project administrators to the project properties. For more information, go to User Roles.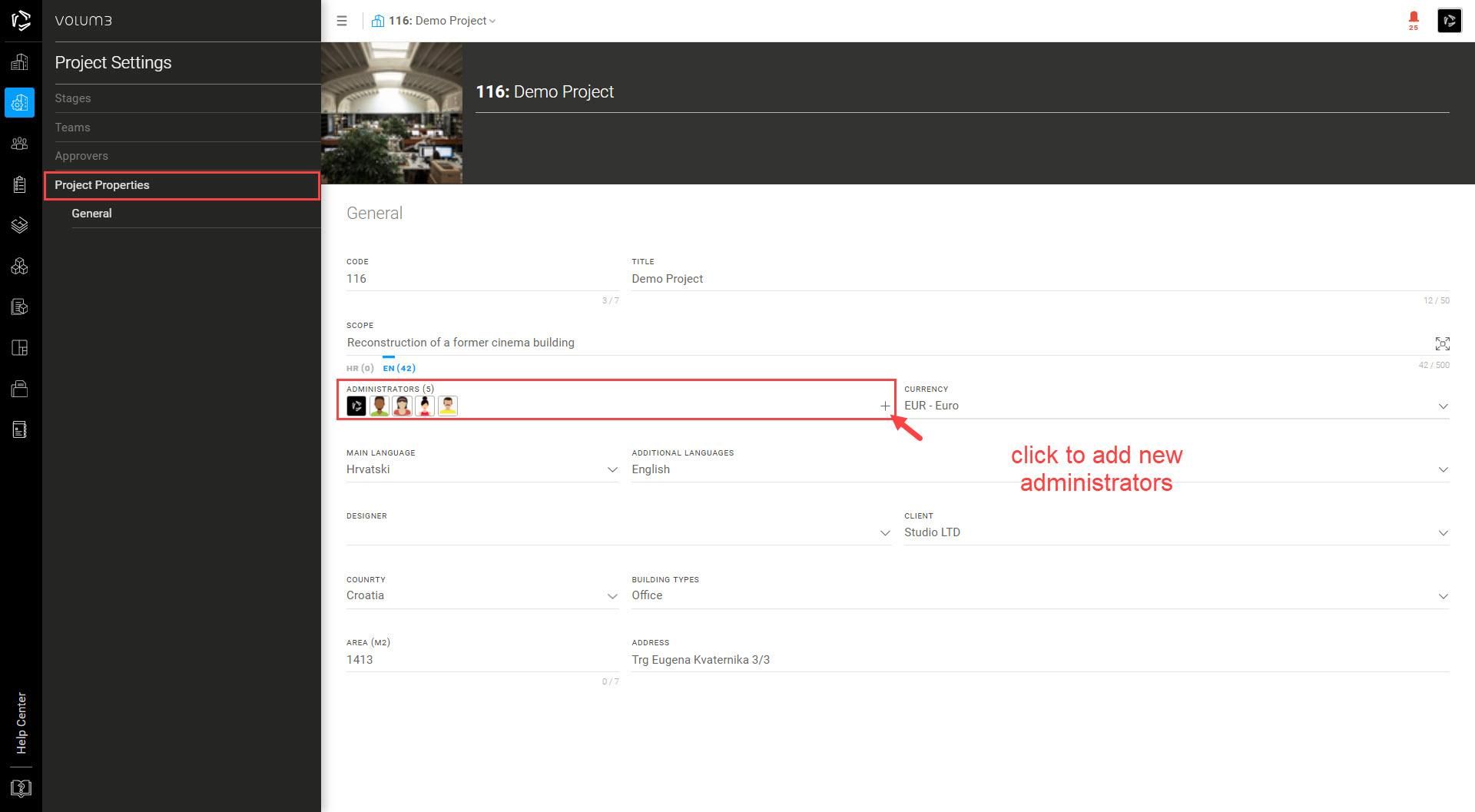 You can add main and additional languages on a project from the drop-down menu in the project properties, as well as Designer, Client, Country, Building type, Area, and Address. 
Added languages will get their language abbreviations below each multilingual field in the application.