Tasks are independent entities in the project stage, used for direct communication between the project team. Their purpose is to improve the flow of information, replacing phone calls and email. 
You can create a task directly on the plan using the Pin icon on the toolbar or by going to the task module and clicking the Plus icon. To create tasks, you need to have project admin or project editor rights on the project stage. Tasks can be independent or linked to a specific plan.
When creating a task, you should specify the task's status, priority, visibility, and type. By clicking on a task, the window will appear where you can change the properties of the task.
You can choose to have your task public or private. In public mode, everyone on the project can view the task. In private mode, the task is visible only to the people involved in the task (owner, assignees, and followers).
Each task has a creator, assignee, and followers. To find out more about roles, go to Task roles.
All assignees and followers receive an in-app notification and email when a task is created/added. 
Changes in tasks are visible only as a notification in the application, not via email.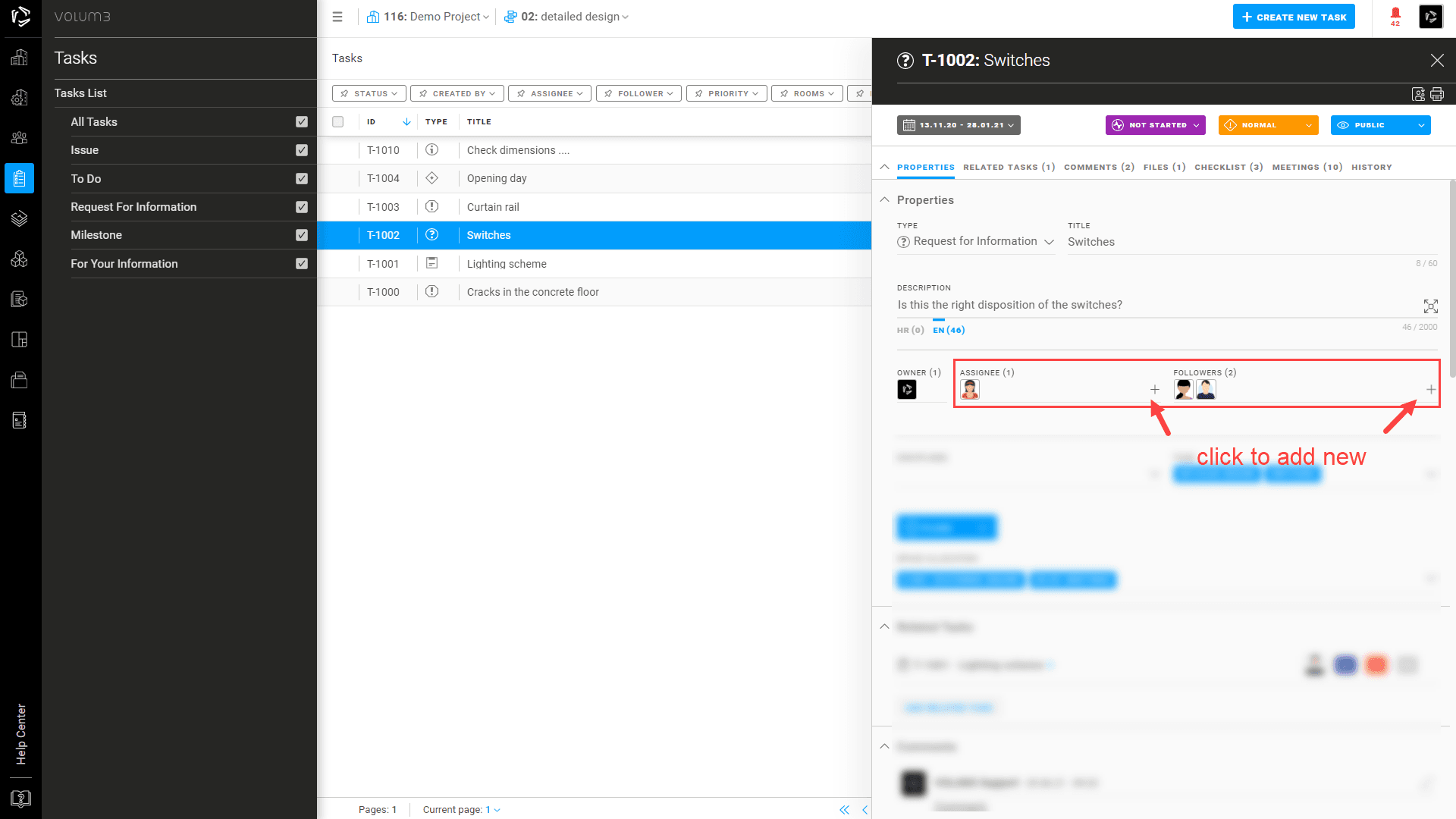 Tasks cannot be deleted, but you can change their status to canceled and private.
Canceled tasks are visible to everyone, but you can turn them off by filtering.
Private tasks are visible only to task creators and followers.
You can add multilingual translation to tasks. You must first add the language you need in the Project Settings (Project properties). Then click the task and click the tab with the abbreviation of your language (HR, EN, DE, etc.) below the description and enter your translation.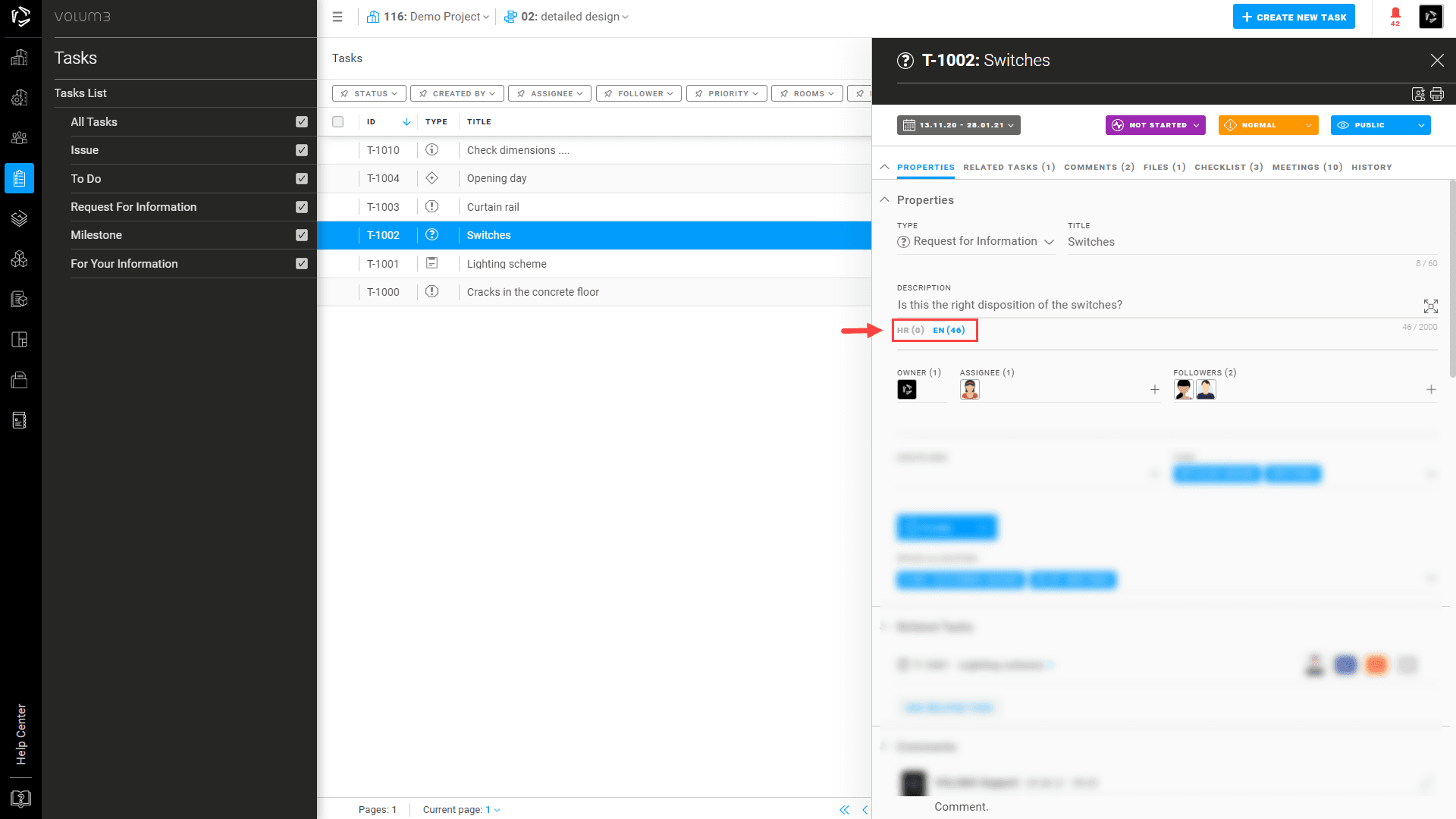 Participants can directly communicate by writing comments, uploading files and changing task status.
You can also add disciplines, tags, link plans, areas and other tasks.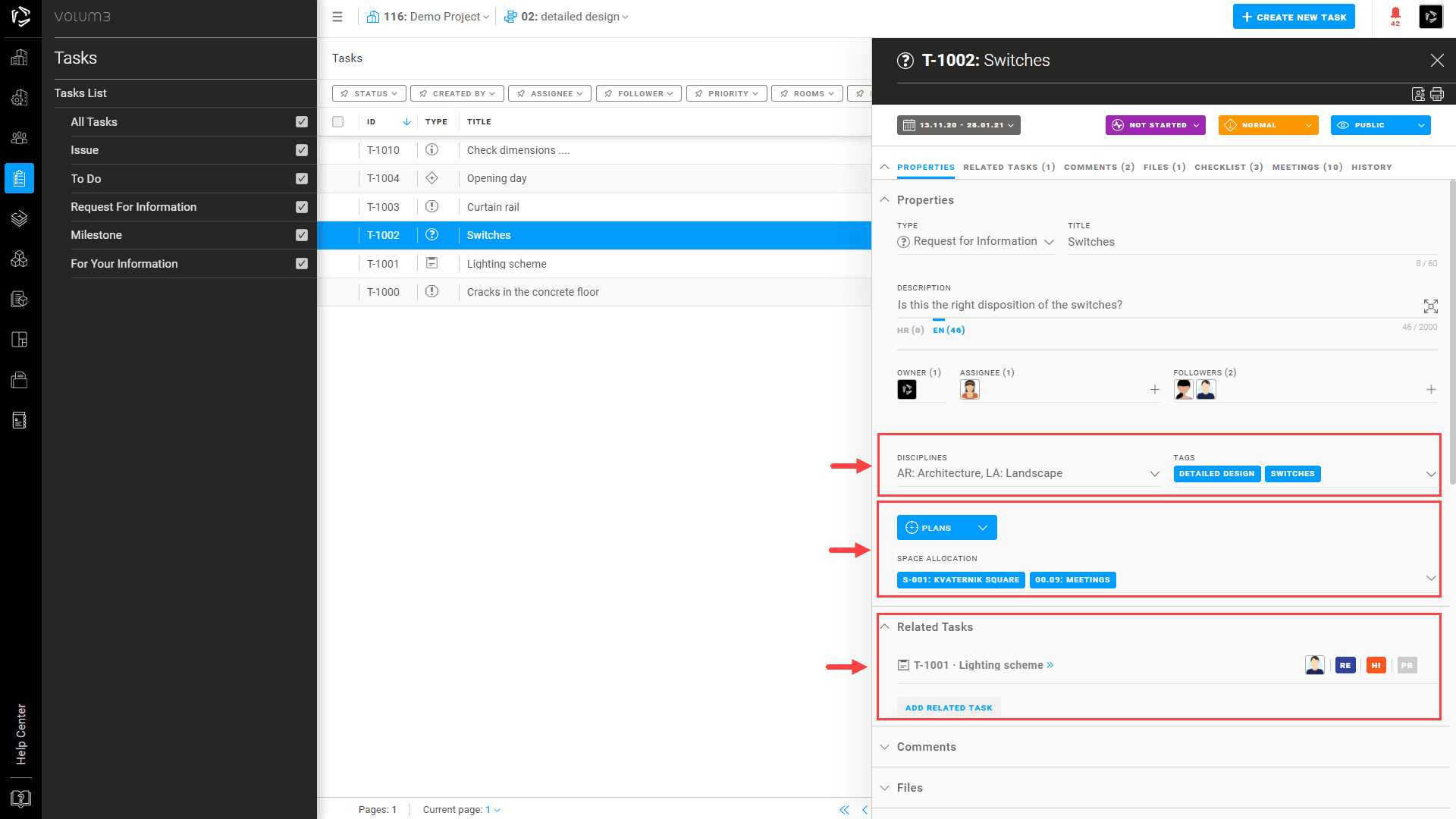 Areas and Plans linked to a task you can check in the taks list, as well. By clicking on certain area or plan from the dropdown menu, you will be directed to that specific area or plan.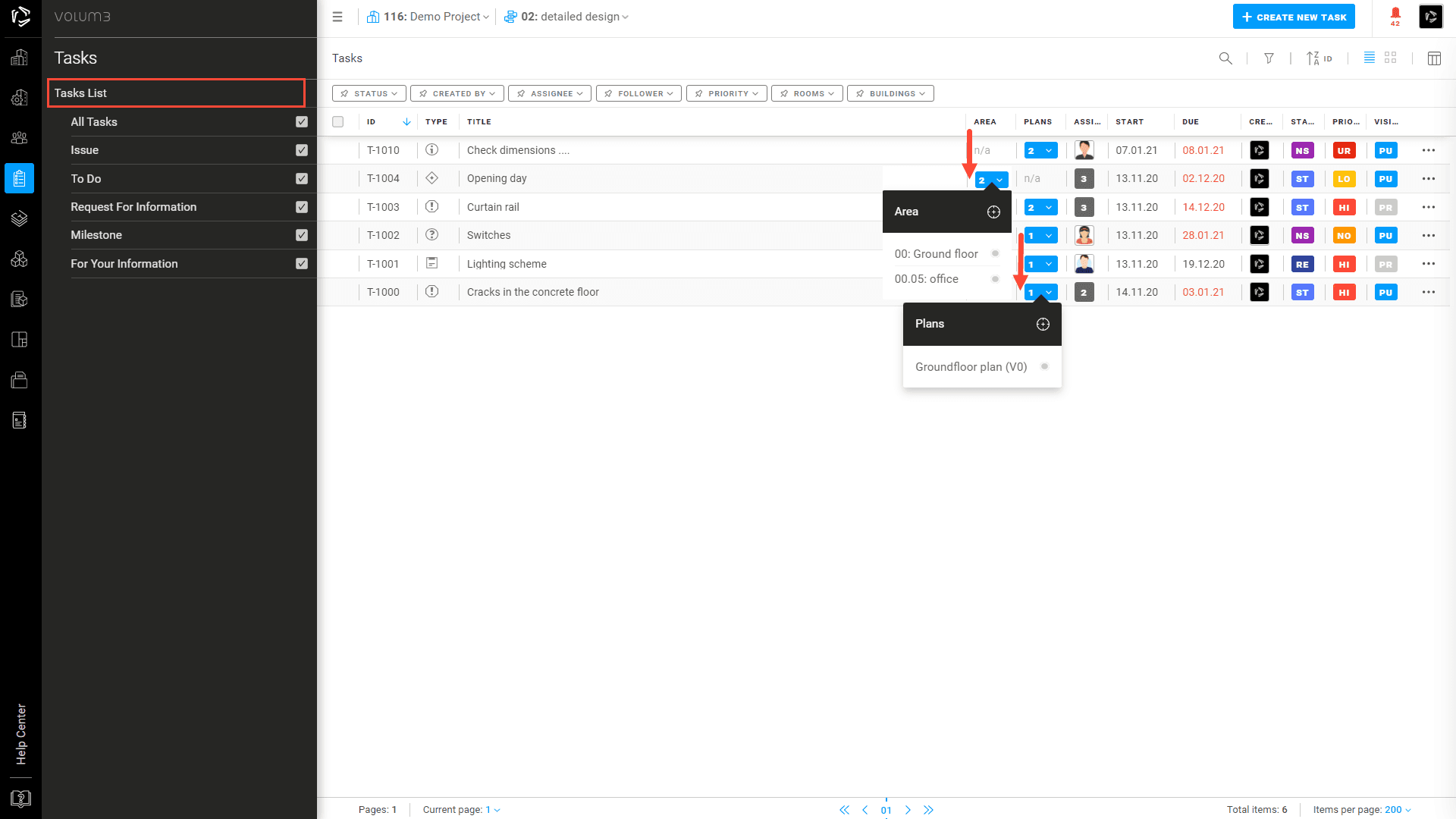 Use filters to find tasks linked to any room, storey, or zone in a certain building by selecting a building and including hierarchy.