Search
You can search for your projects, meetings, tasks, plans, products, specifications, area, and files by keyword or part of a word. Click the magnifying glass icon in the upper right corner to enter the necessary data.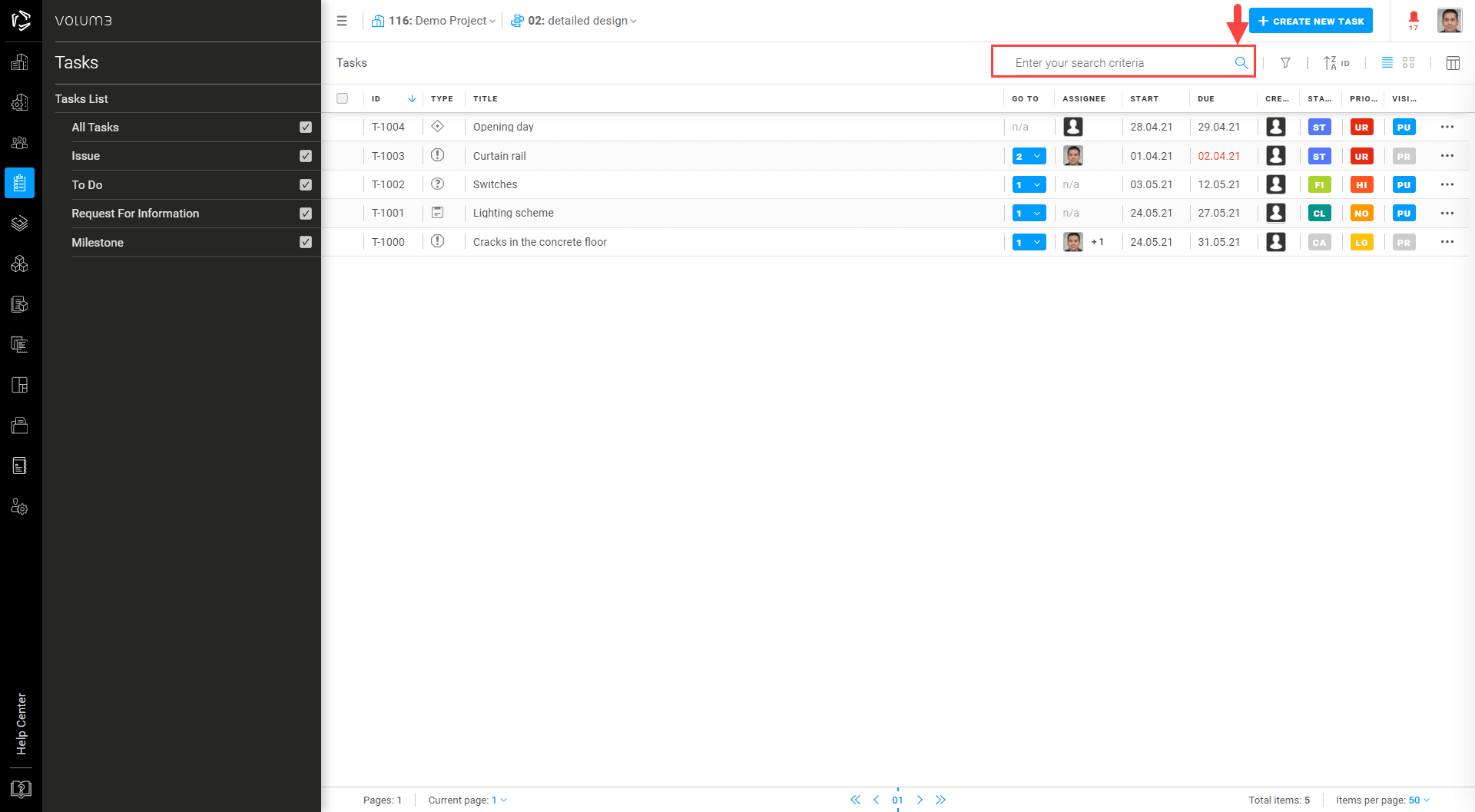 Filter
Access filters by clicking the funnel icon in the upper right corner. 
To keep your frequently used filters on the toolbar, pin filter elements from the filter panel.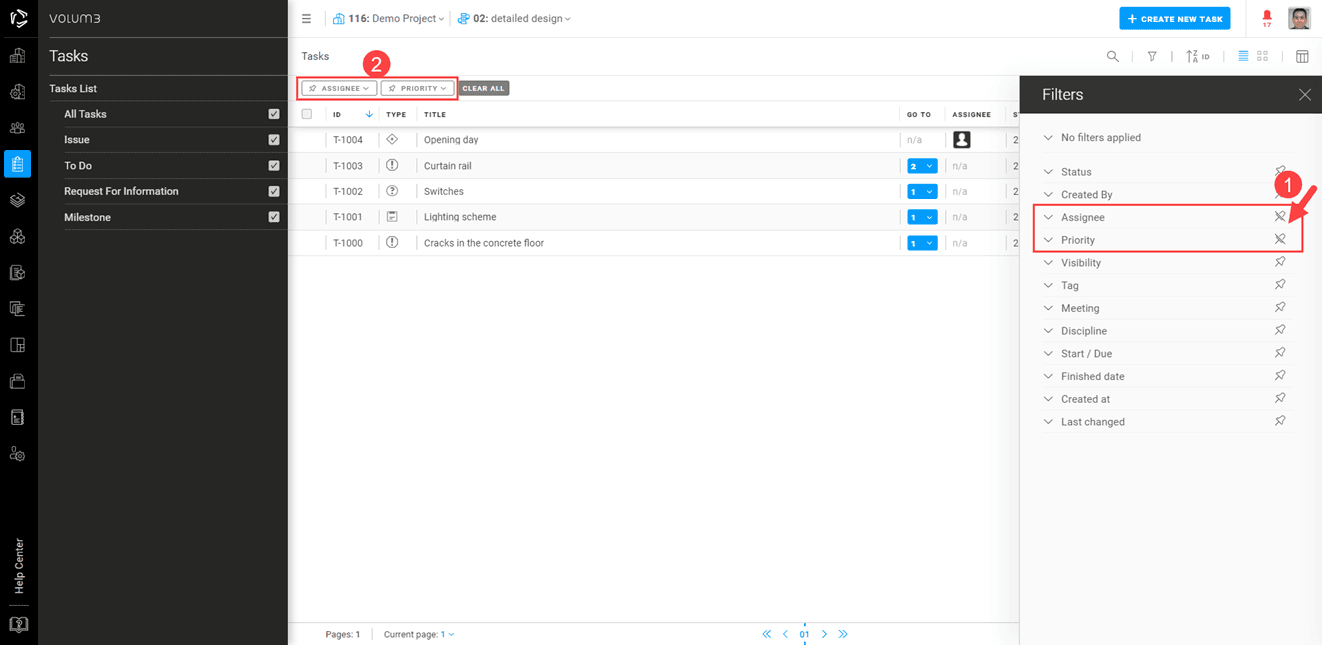 To clear the selected filter options, use the Clear all action.
This resets the selected filter options without removing the filter from the toolbar.
To completely remove filters from the toolbar, simply Un-Pin them.