In each meeting, you can add a topic by clicking the Add Topic button. Topic is a feature available on the Meeting Agenda that doesn't have a follow-up action (e.g., lunch breaks, etc.). Topics are different items from Tasks but can be converted to tasks as needed.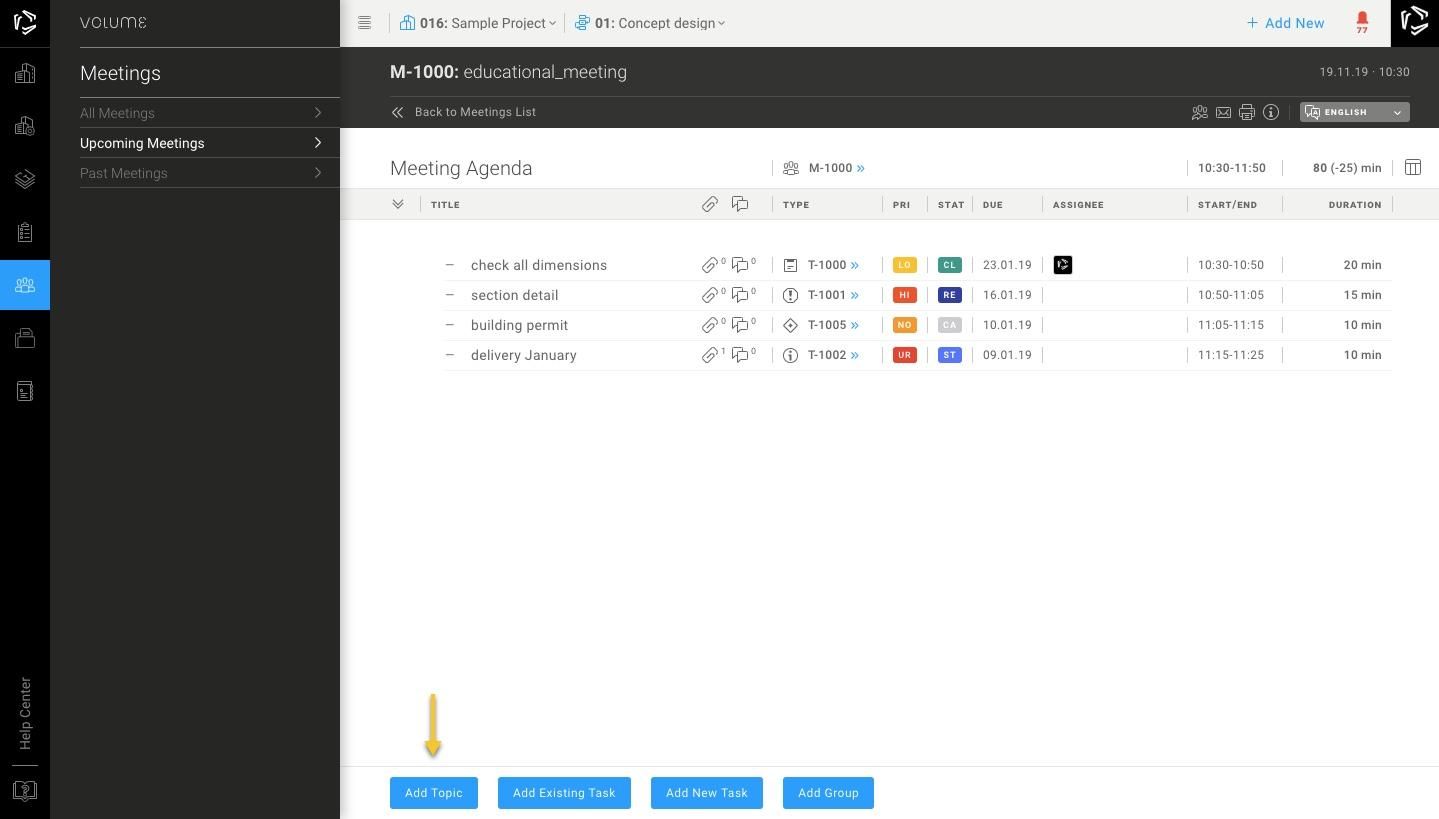 Topics will display listed in the Meeting Agenda. In each topic, you can add attachments and comments or convert topics to Tasks.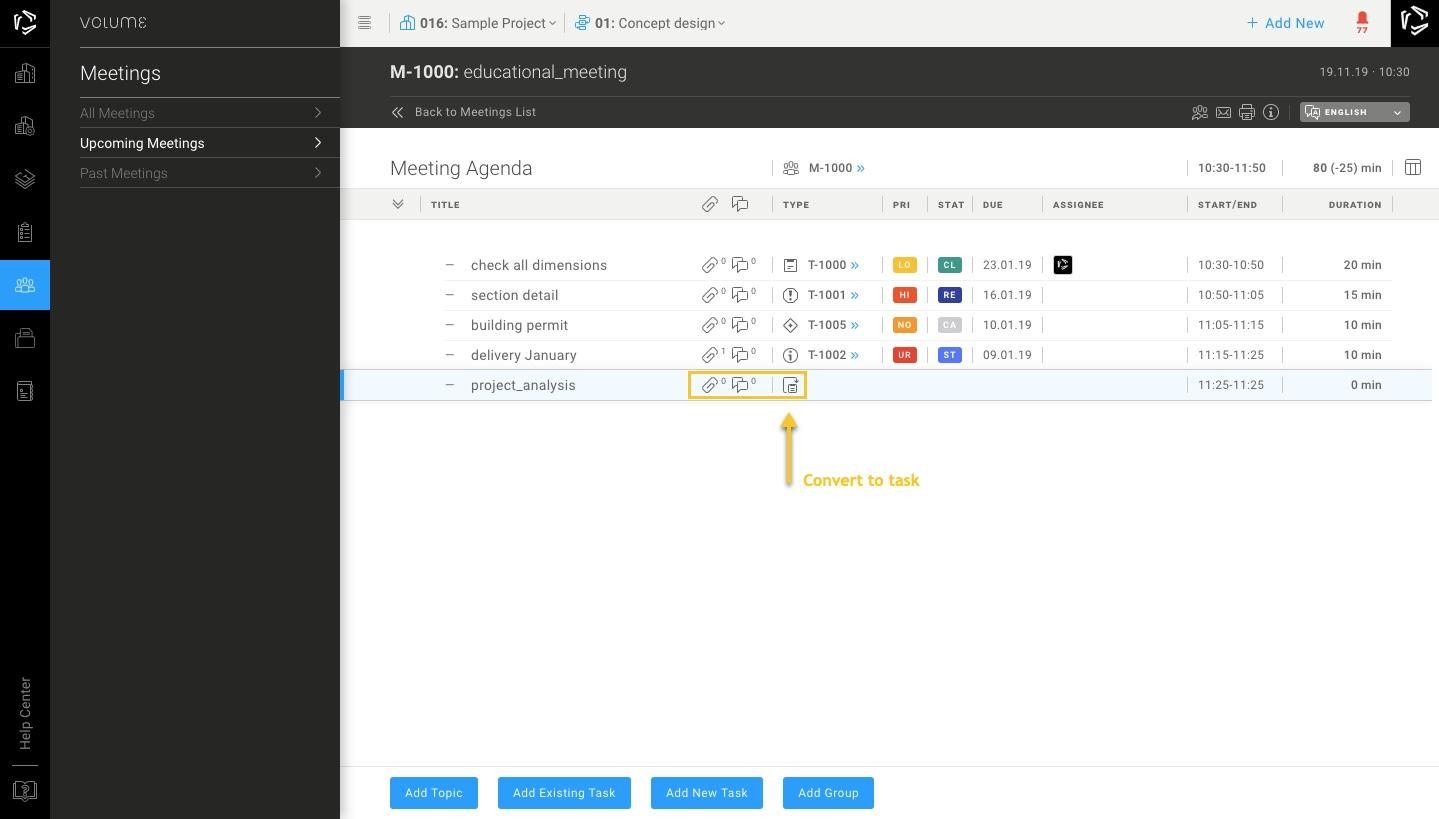 To add existing tasks to Meeting Agenda, click the Add Existing Task button. Select existing tasks, and they will appear in Meeting Agenda.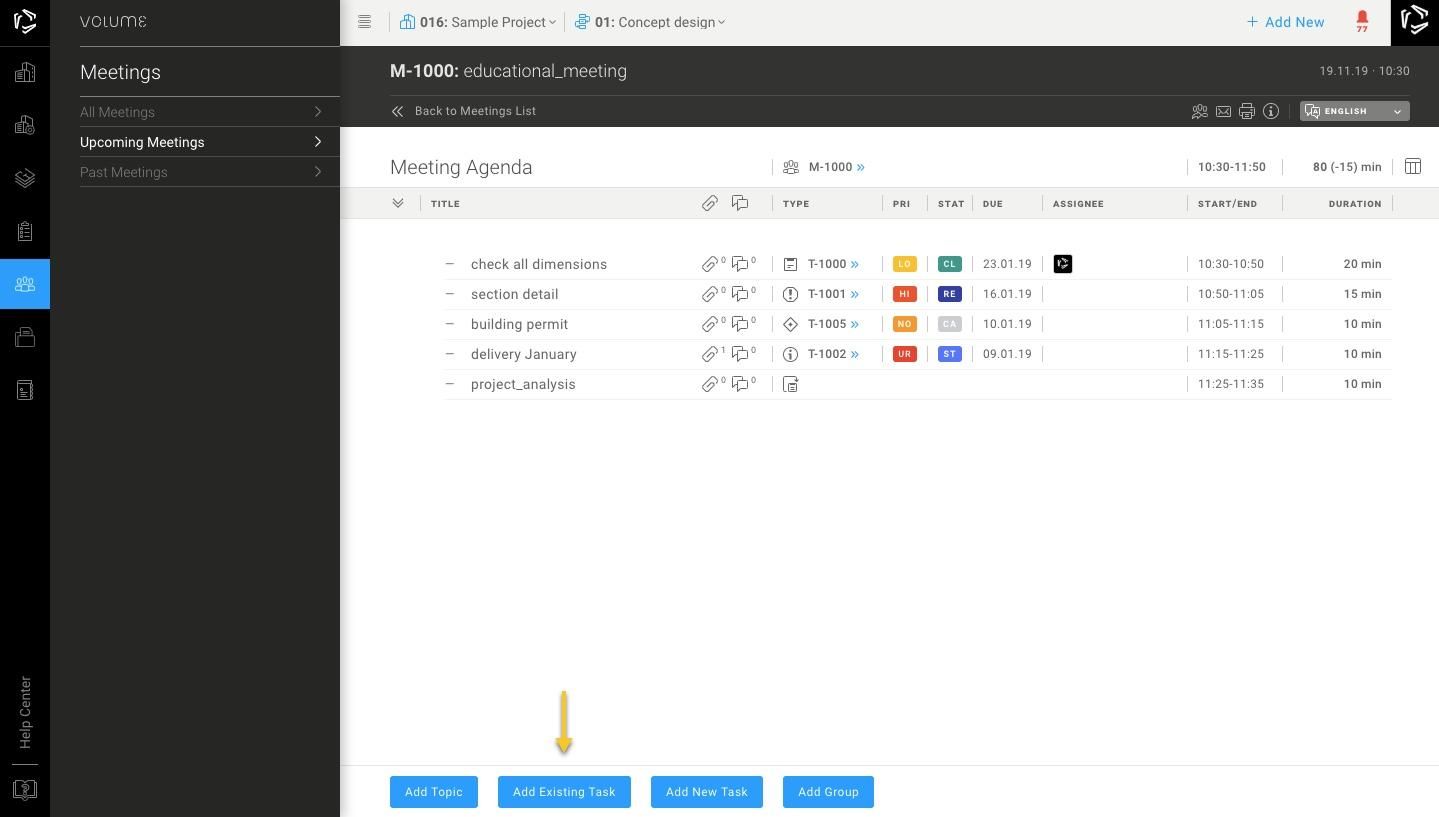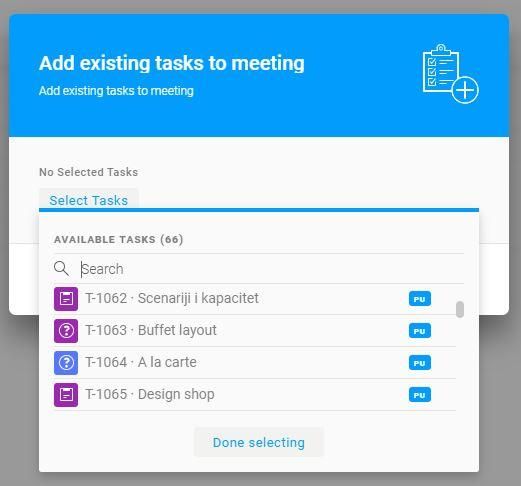 To add a new tasks, click the button Add New Task and set title, type, duration, and priority. You can change the priority of each task, existing and new ones.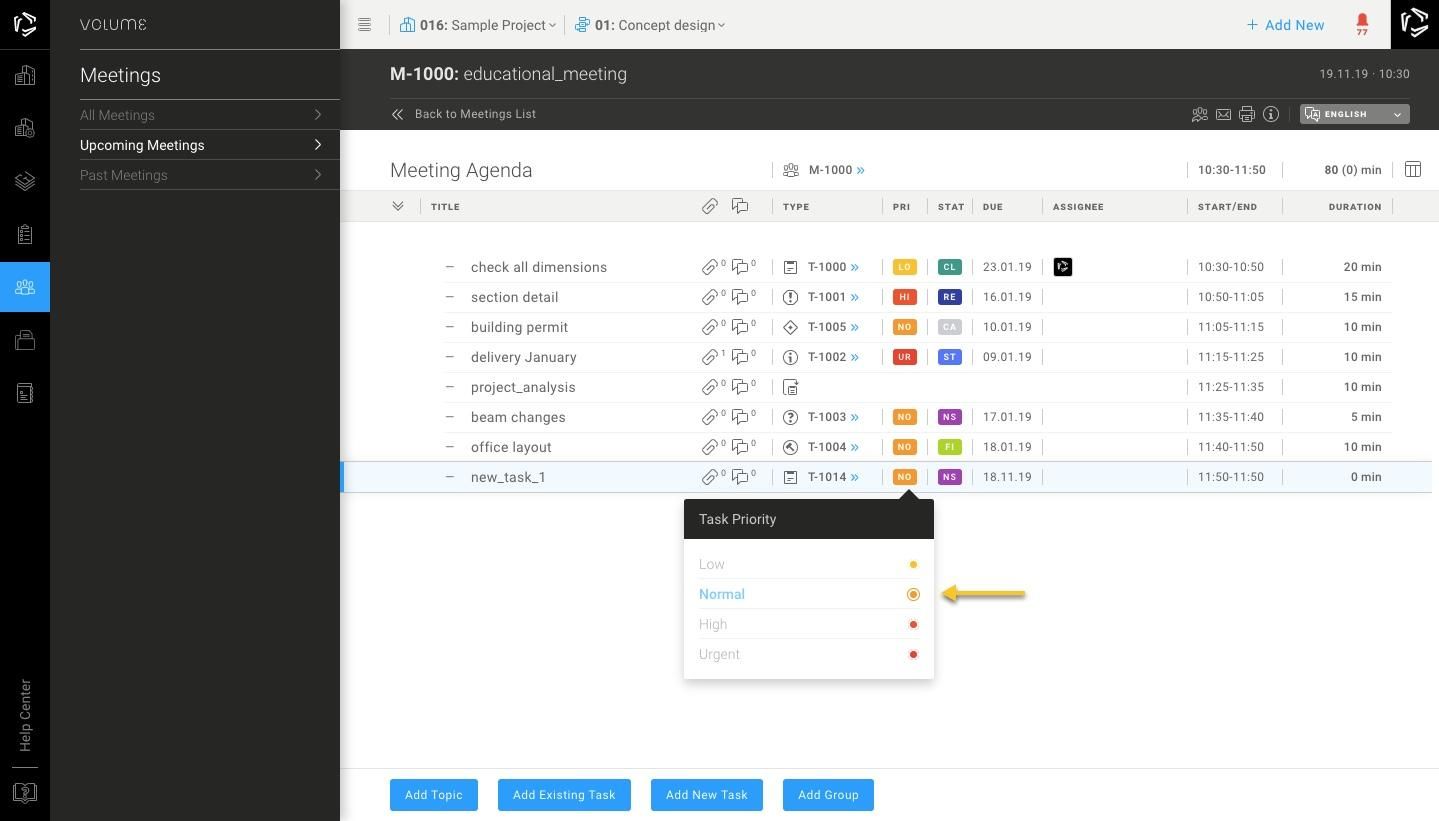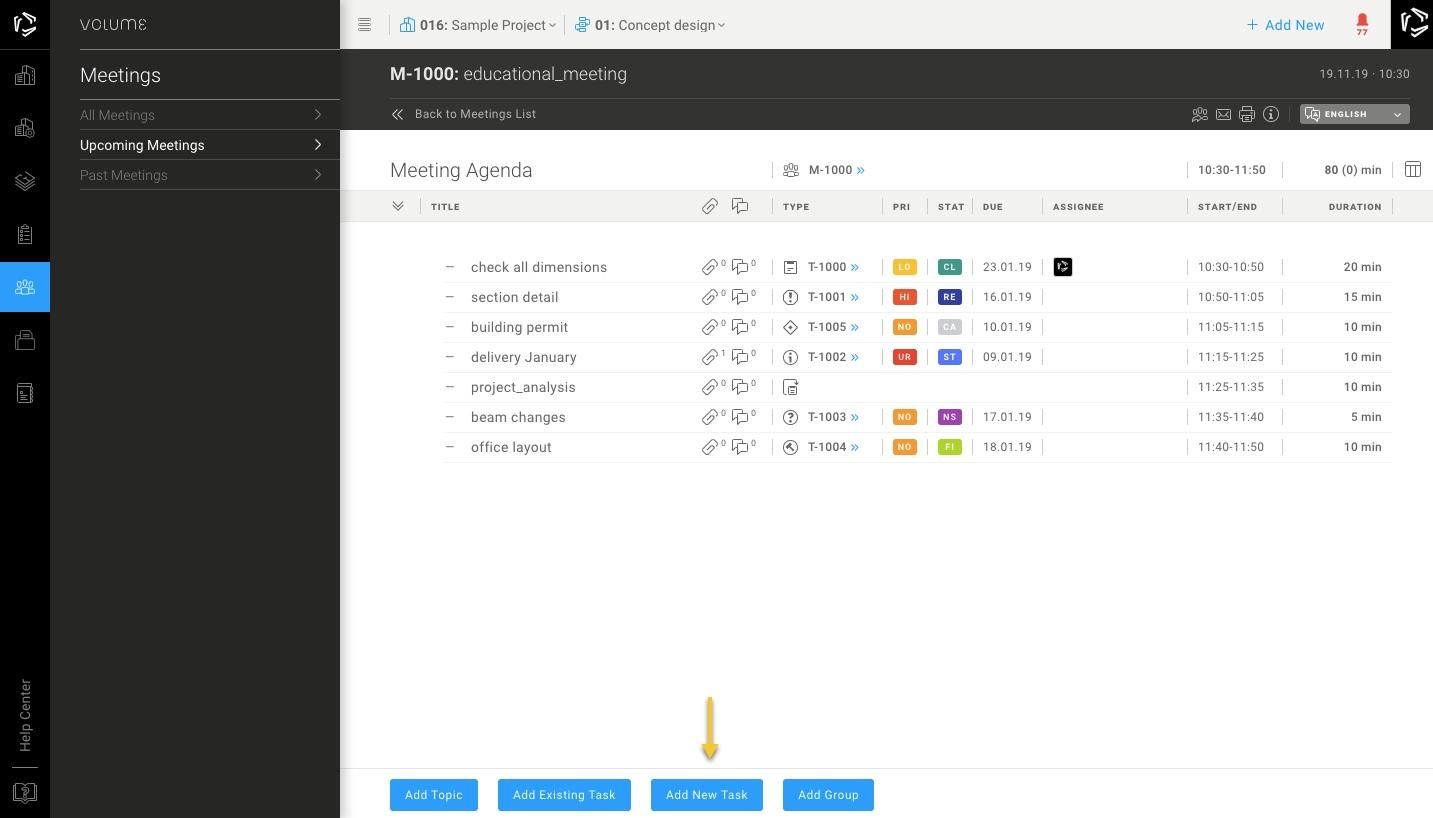 Time management measures the duration of the meeting and shows a reminder in case the meeting is extended. The entire duration of the meeting includes the time of each task and topics from categorized groups.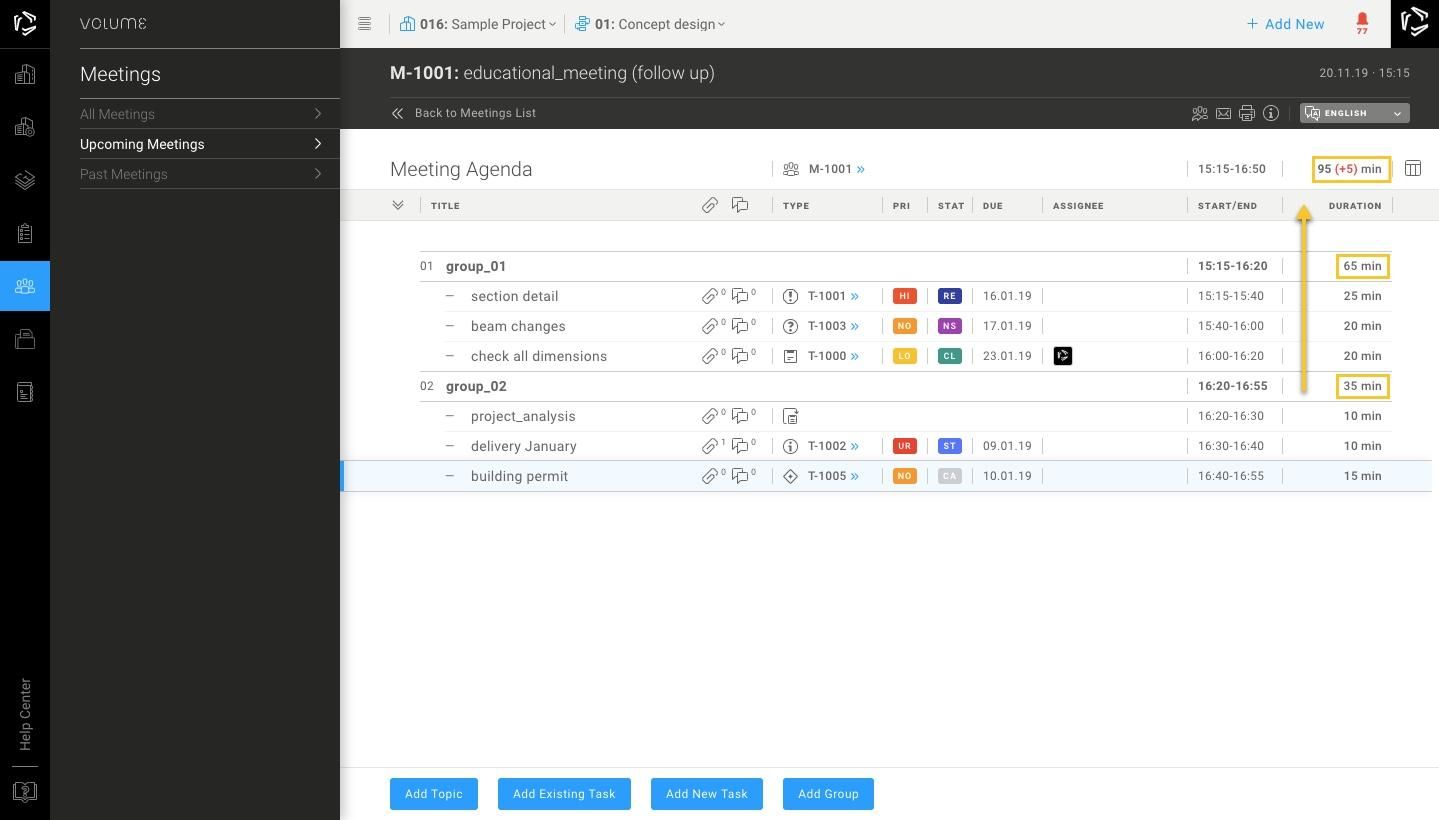 To add a group, click the Add Group button, and it will display the group in the Meeting Agenda. You can add, arrange, and select tasks and topics from one group to another by dragging items from the Meeting Agenda (menu). Groups usually contain topics and tasks that are related. The time estimate displayed next to each group represents the total time for solving the items in the group.
You can also add attachment and comments to topics and tasks. To get an expanded view with all attachments and comments in the meeting, click on the attachment icon or the comments icon.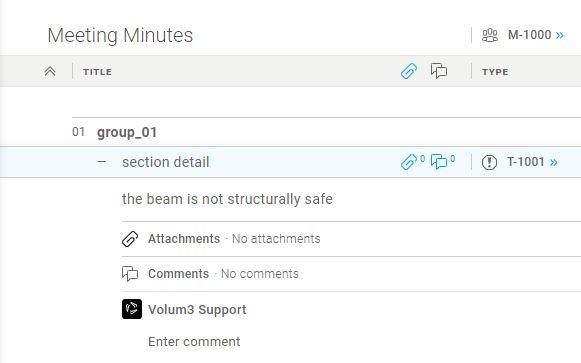 You can easily rearrange topics and groups by dragging items in the list.