A room refers to a designated space for a specific purpose, such as living, working, sleeping, or storage, and can be either indoor like a lobby, living room, bedroom or outdoor, such as balconies, terraces, or outdoor pools.
Rooms can have varying functions and designs that demand specific furniture and appliances. All needed products are represented in VOLUM3 with their respective specifications.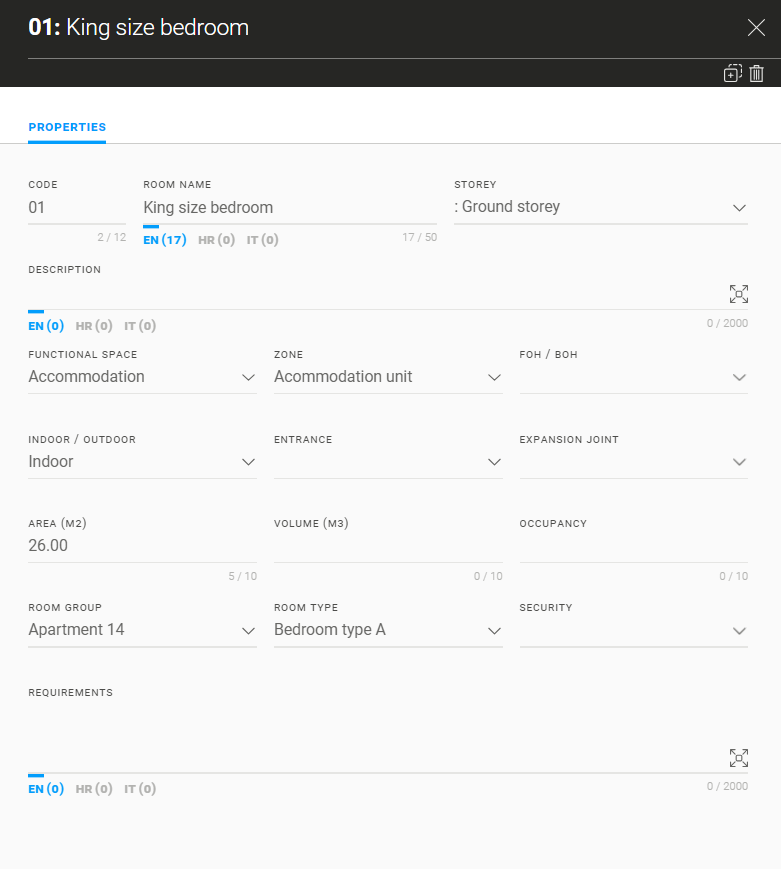 To add a specification to a room you need to use an area chooser in the Quantities table in a specification flyout. All rooms are listed under their floors.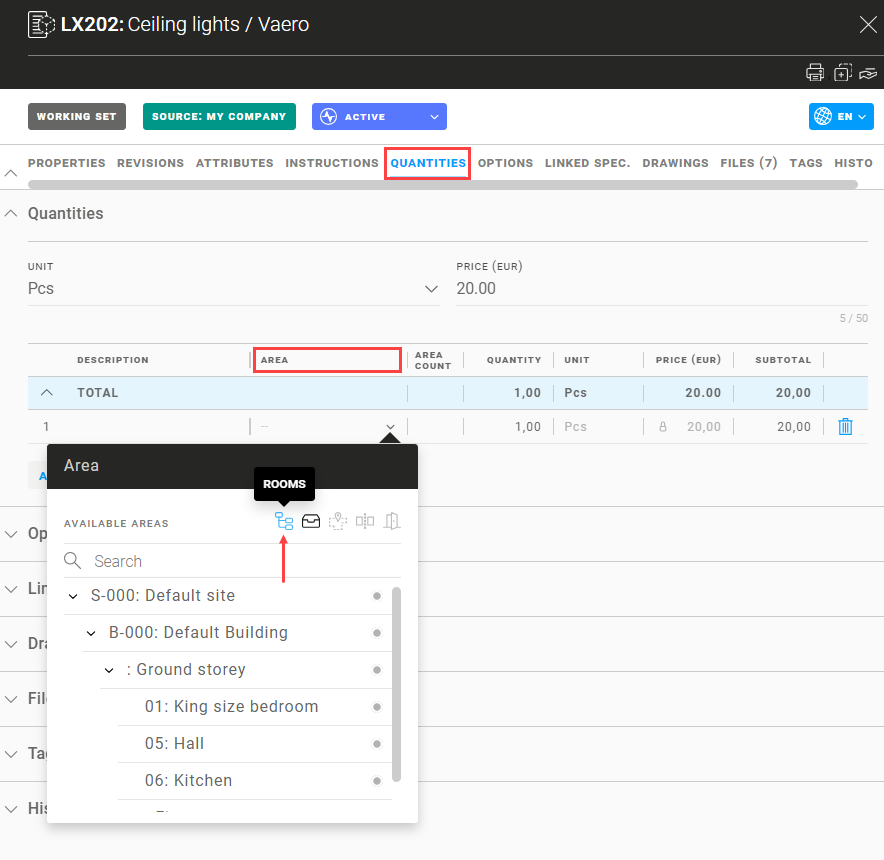 Room type is a collection of rooms that share the same features such as size and equipment (e.g. Bedroom type A is a collection of all King size bedrooms in a hotel). The concept of "room type" is to simplify and expedite the process of adding specifications in multiple rooms that are the same.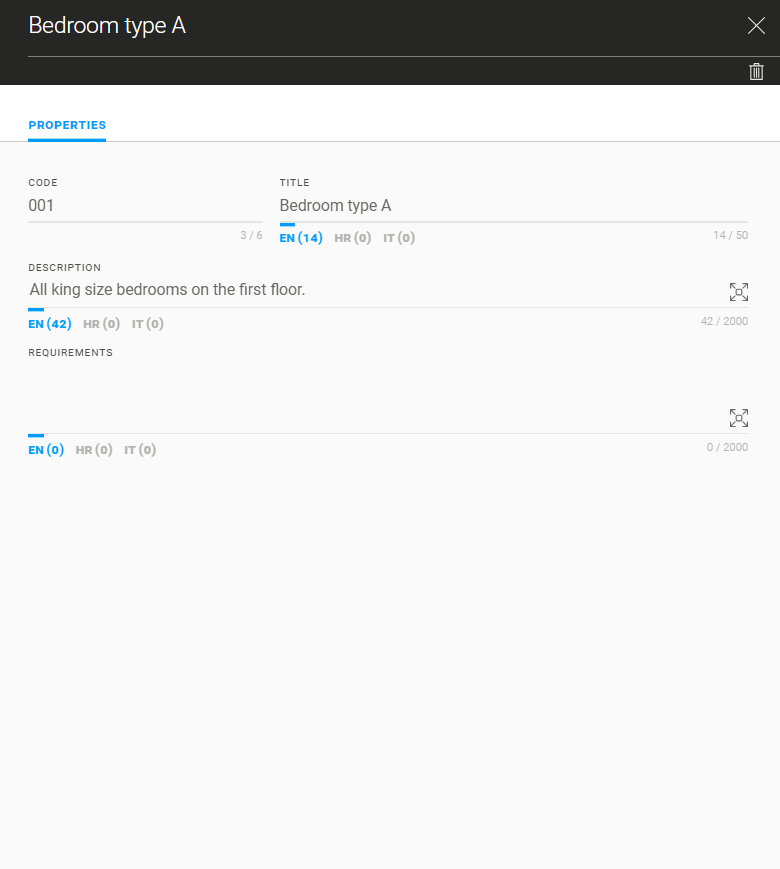 By adding specifications to a room type, VOLUM3 automatically applies those specifications to all rooms within that room type, instead of having to add them to each room manually.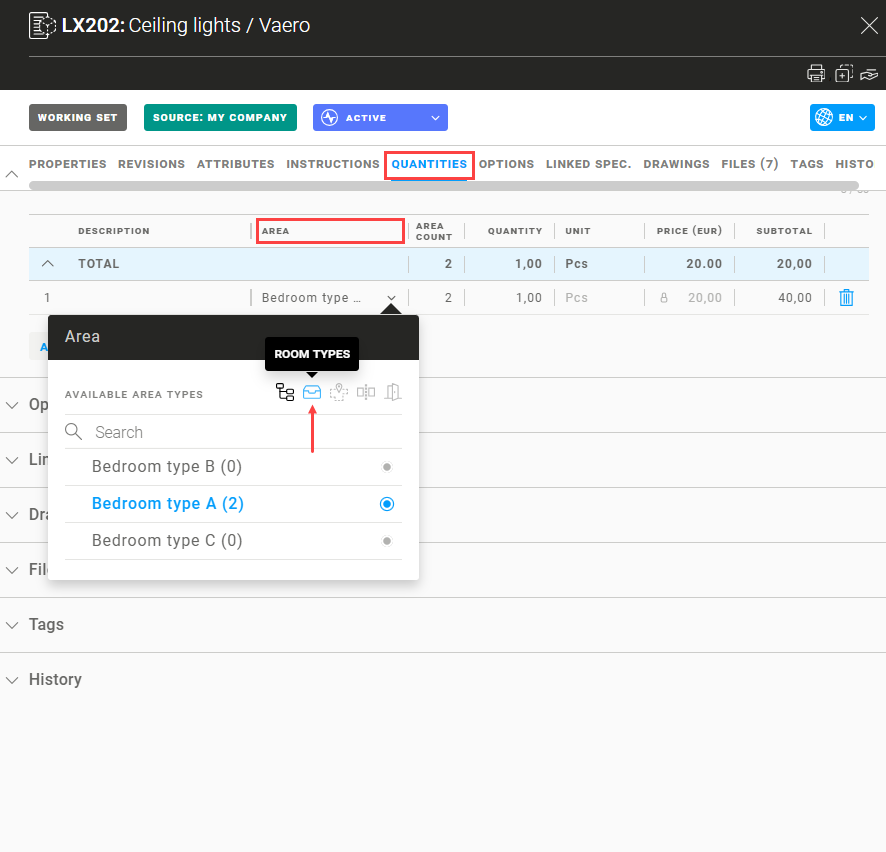 This means that specifications cannot be added to a singular room if it is under a room type. Those rooms will be displayed in gray, indicating you can only add them by clicking on their assigned Room Type.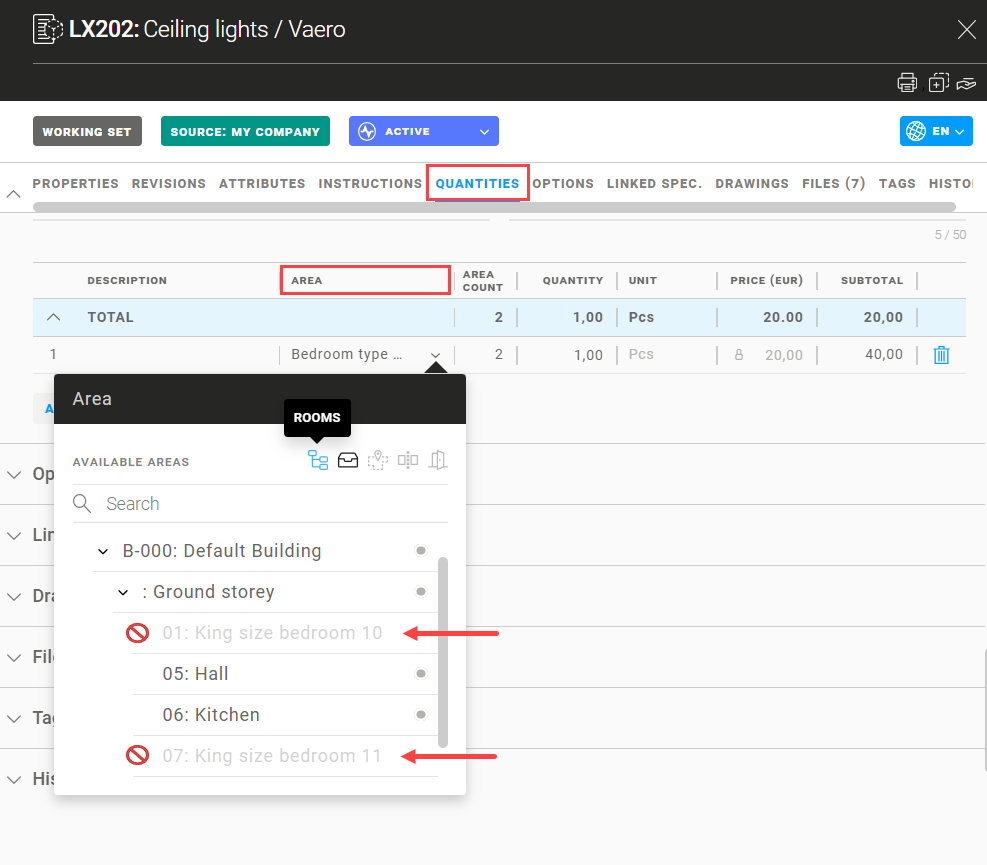 To add multiple rooms to a room type you can use multi edit action which allows you to add as many rooms as you want within seconds. 
Click on select all items on page button or select single rooms you want to add and click on the pen icon.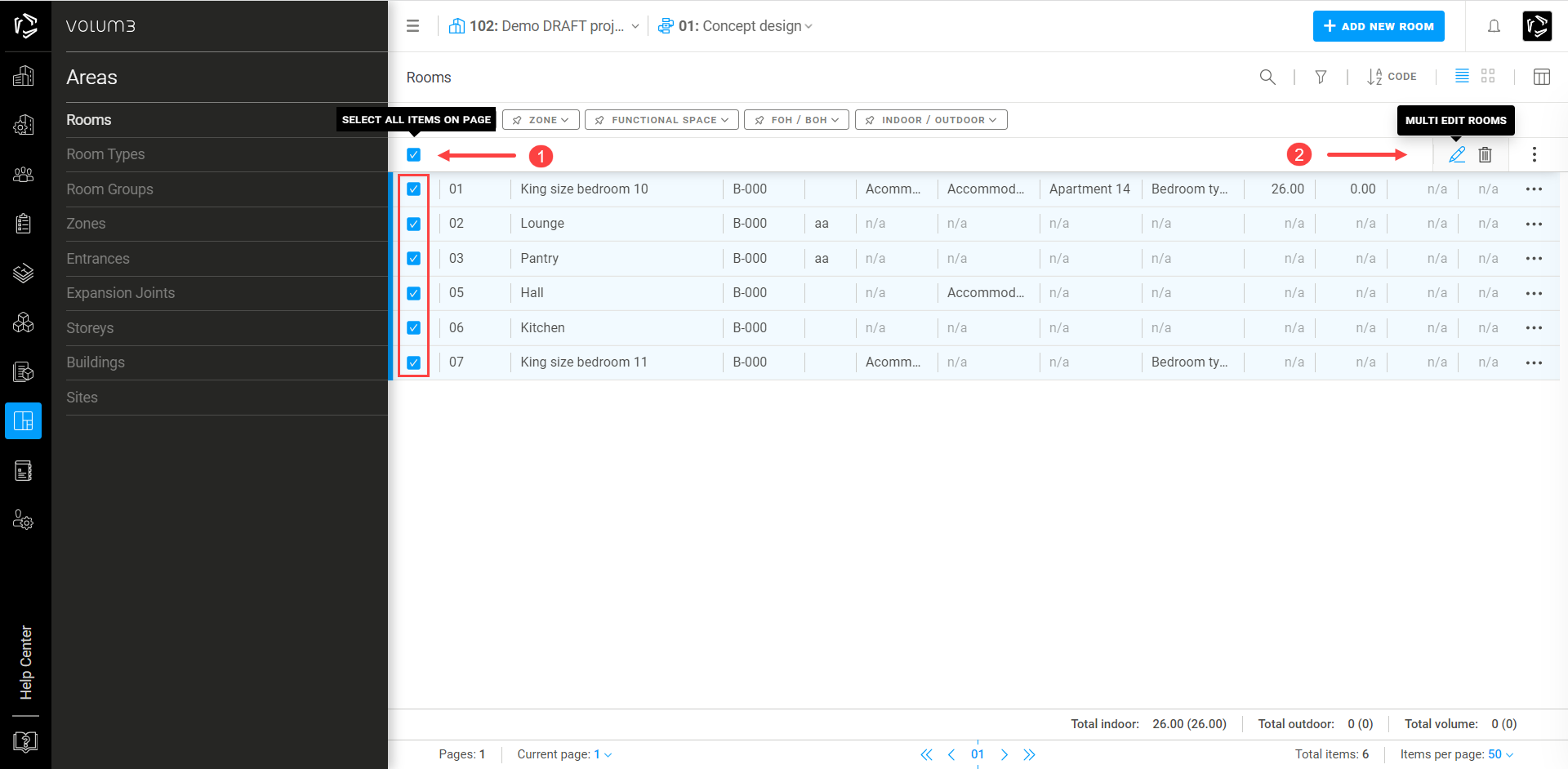 Multiple rooms edit flyout will open in which you can make changes that will apply to all rooms selected. This feature is especially useful when adding a specification to multiple rooms under the same type.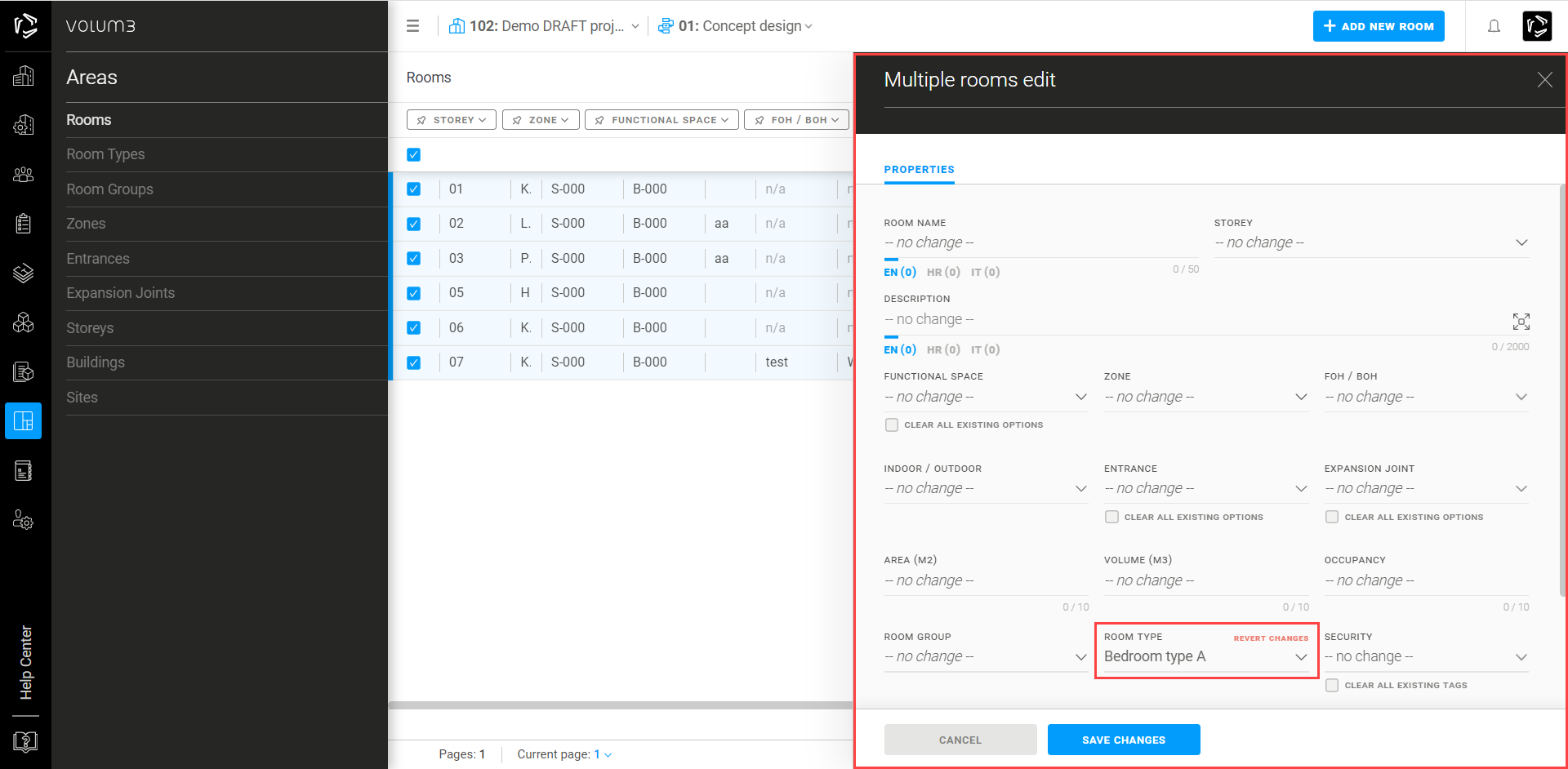 Multi edit actions also allows you to delete all selected rooms.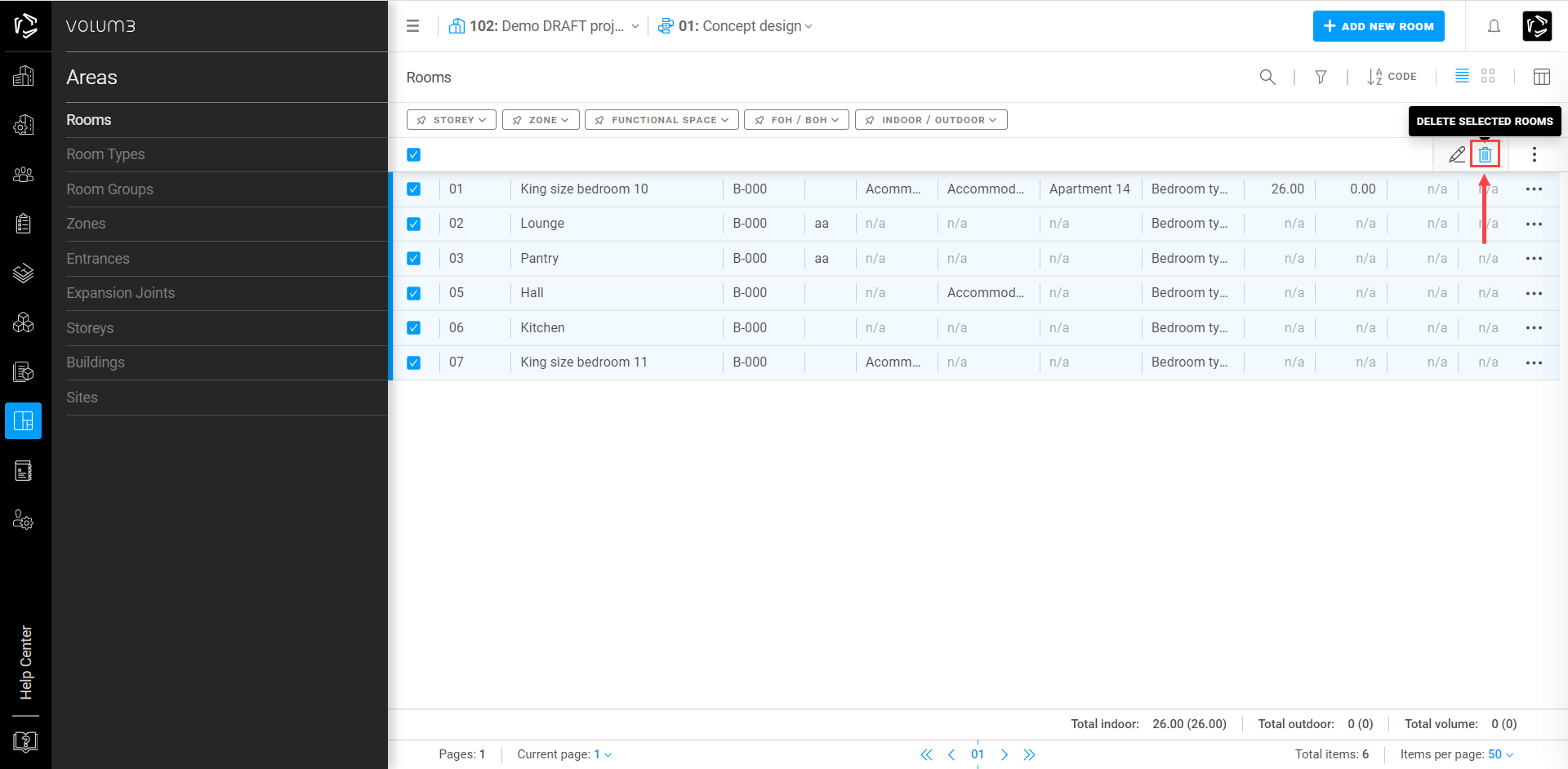 A room group is a collection of rooms that are connected to form a larger functional entity. For example, in a hotel, a typical room group might include a bedroom, a bathroom, and a balcony, while in a residential building, a room group might include multiple bedrooms, bathrooms, a living room, a kitchen, corridors, and a balcony. 
Each room group has its unique number. (ie Room 127 or Apartment 4/11 )
 
Note: you cannot add specifications to a room group