To access the Profile Settings click on the icon in the upper right corner.
In the Profile Settings you can:
1. Manage your Personal details - name, surname, phone number
2. Change Application language
3. Set the Timezone
4. Update Password
5. Add Two-Factor authentication
6. Access your Notifications
7. Change Notification settings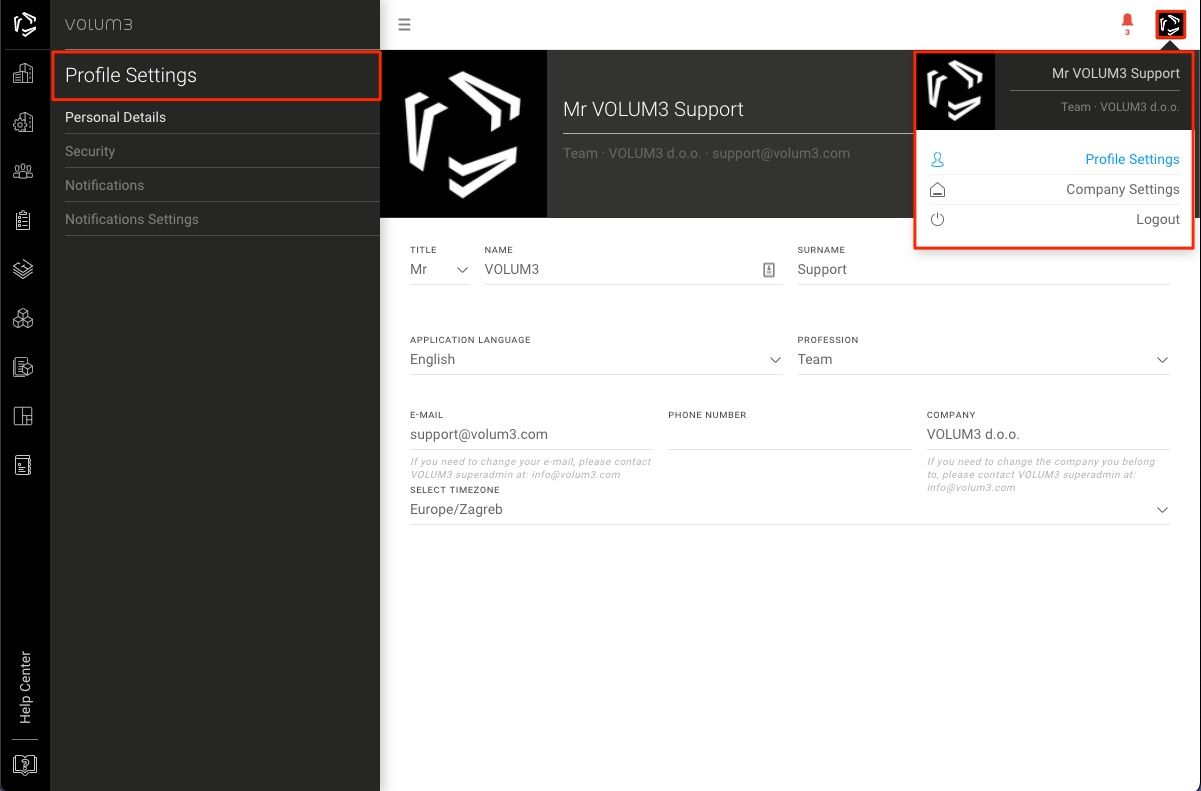 *The e-mail address used for registration cannot be changed by the user. If you need to change your email address connected to the application please contact an administrator at support@volum3.com.
**If you need to change the corresponding company whose member you currently are, please contact the administrator of that company and ask him to deactivate your company membership.